Subscribe to our newsletter:
On Saturday September 23, 100,000 Quebec public sector workers converged on the streets of Montreal to express their anger with government offers in the current round of union negotiations. Waving turquoise-green flags, symbols of the Front commun syndical, demonstrators made their voices heard in what has become one of the largest worker mobilizations in Quebec in years.
Marie-Louise Inga, an administrative technician at CIUSSS du Centre-Sud-de-l'Île-de-Montréal, emphasized the message the workers wanted to convey to the government, telling North Star that "if Mr. Legault takes a look at the street today, he will see that provincial government employees, they've had enough."
François, a warehouseman at Hôpital du Sacré-Cœur-de-Montréal, says, "I've been working at Sacré-Cœur for 25 years. I've seen our conditions go downhill year after year." This widespread frustration was palpable among the public sector workers who gathered to voice their concerns.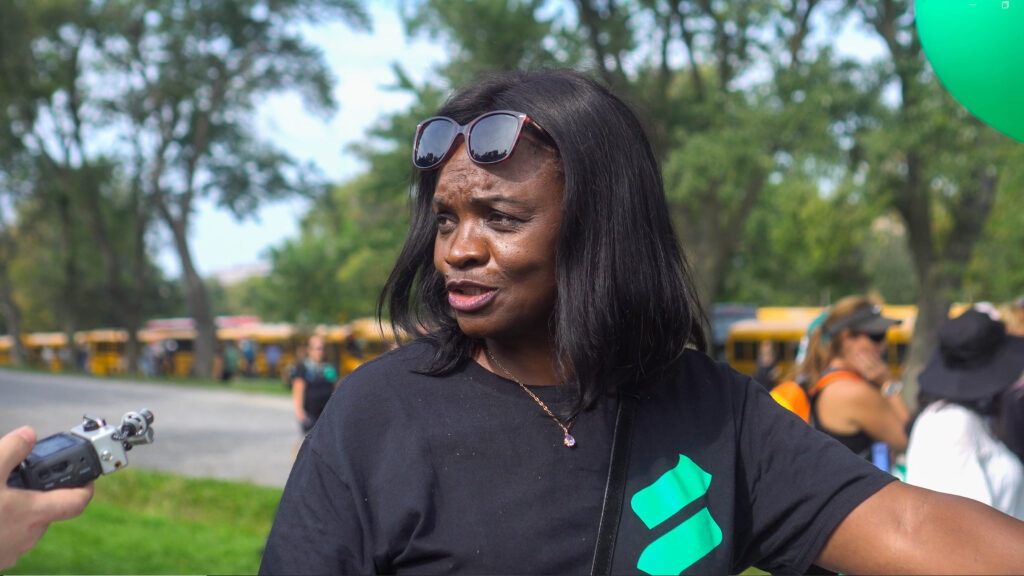 Marie Louise Inga
An elementary school teacher affiliated to the CSQ, who wished to remain anonymous, shared her view, saying that a united front is important "because our wages aren't going up, our working conditions aren't improving, and the government is allowing itself a big raise while it leaves us out in the cold." She also called for unity, saying, "We need the people to stand up with us. We've been talking and talking and demonstrating for years and years, and nothing is getting done. If the people stand up with us, the government will be afraid."
Christian Constantin, APTS union advisor at CIUSSS de Centre-Sud-de-l'Île-de-Montréal, for his part, emphasized to North Star the sacrifices made by public sector workers. "People who work in the public service have given a lot, they have accumulated salary delays over all other similar jobs in the private sector. They don't need to be further impoverished in terms of purchasing power by a government that understands nothing."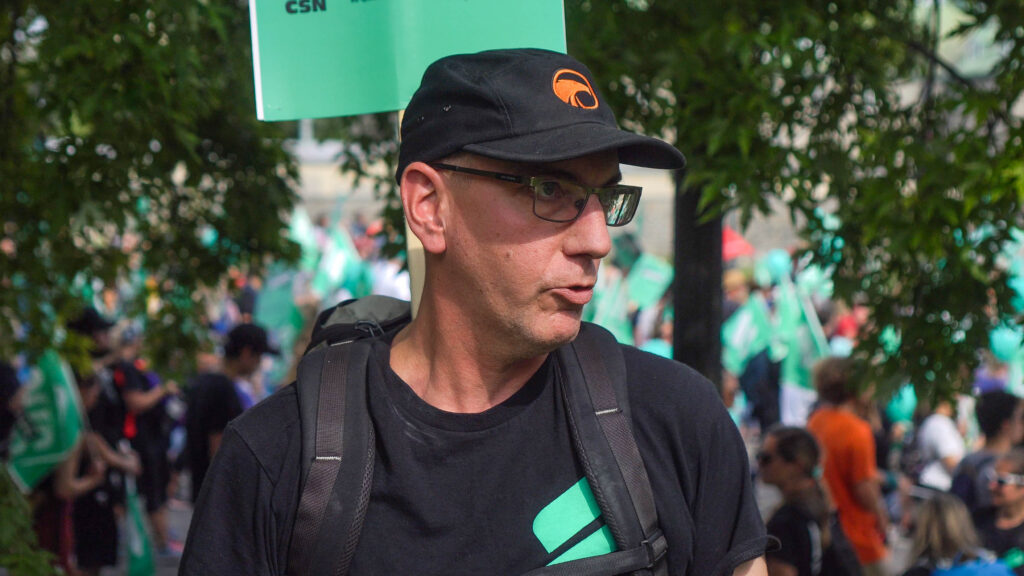 Christian Constantin
Rémi Arsenault, a maintenance worker at BANQ, was present to protest for better conditions, but also in the perspective of a broader movement against the Coalition Avenir Québec. He shared his experience, saying: "Since I started working, I've been working more and more, but I've been getting less money. The common front is a kind of hope that we can turn things around." He also criticized Québec's Health Minister Christian Dubé's Bill 15, saying it represented a step backwards for the healthcare system.
"It has to become a popular struggle. The people of Quebec have to understand that this is a struggle for everyone, for all those who work, regardless of their origins. The common front is for those who get up early in the morning, it's for ordinary people," added Mr. Arsenault.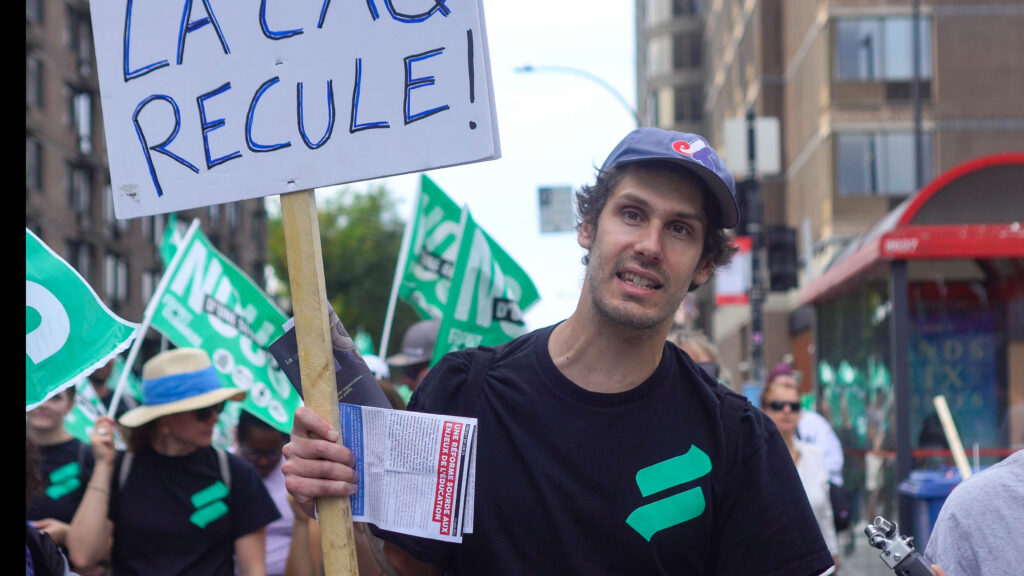 Rémi Arsenault
Maude Fréchette, APTS national representative for the Côte-Nord region, emphasized the importance of cost-of-living indexation in the United Front's demands. She also emphasized a less publicized but equally crucial demand, namely the inclusion in collective agreements of recognition for whistle-blowers. She declared: "There's a law of silence in the public networks, and I think it's absolutely necessary for the government to recognize the necessity and legitimacy of whistle-blowers."
Quebec public sector workers face major challenges, including labor shortages, work overload and centralized management. All this "means that workers have less and less power over their work and the way services are delivered", according to Ms Fréchette. They are mobilizing to obtain significant improvements in their working conditions and wages, protection against inflation, and to regain the lost wages accumulated over the years.