Subscribe to our newsletter:
Thousands have come out across Canada to attend various rallies following the unprecedented attacks on Israel from Hamas and other militant organizations in the Palestinian Gaza Strip. In nearly every major city, crowds have gathered to show solidarity with Palestine as blockaded Gazans face airstrikes on their homes, refugee camps, and ambulances; with no access to bomb shelters, food, water, or fuel. Many have also come out to mourn the loss of the Israelis who fell victim to the attack.
"I have been very driven by videos and comments that have emerged in the last week by Israeli people who have lost close family members or whom they, themselves, survived attacks last weekend" Sarah Boivin, a member of Independent Jewish Voices Canada, told North Star. She says a lot of them, "are calling for memories of their loved ones not to be turned into an incitement for genocide. So I am following their courage, and their stance, not to let Israel use the devastating violence experienced by Israelis as an excuse and an incitement for what they are currently doing in Gaza."
Rallies in support of lifting the siege on Gaza have been attended by thousands, including contingents of labour organizations, Jewish groups, and Palestinian organizations. The Ontario Canadian Union of Public Employees (CUPE)—the largest labour union in Canada—released a statement of solidarity with Palestine on October 10th. The statement emphasizes that:
"CUPE Ontario members have shared the world's shock and horror at the attack on Israeli civilians by Hamas fighters and at the subsequent Israeli military assault on the people of Gaza. Violence and death visited on civilians is deplorable," but goes on to argue that most reject any attempt at nuance in this issue. "In news stories, Palestinians are routinely dehumanized and openly threatened with annihilation by members of Israel's government," adds the statement, pointing out that these declarations are rarely denounced.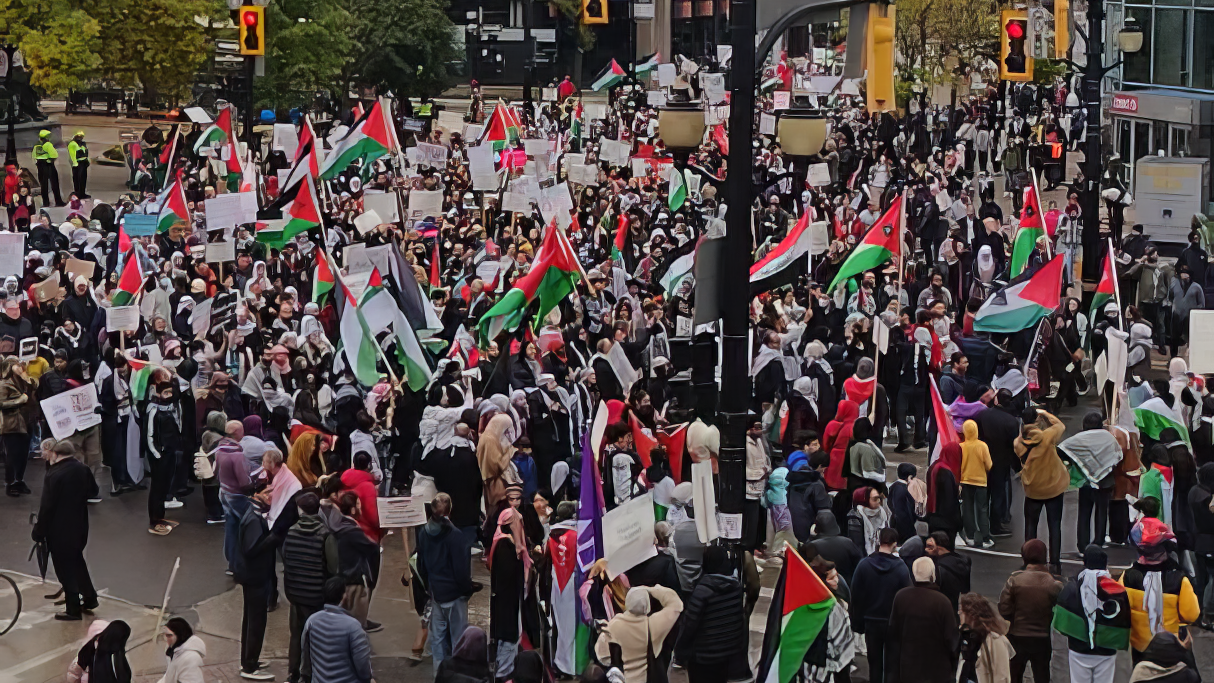 Adele El-Janti, a 23-year-old participant of a rally in Montréal, wanted to bring that nuance. "The media is with Israel, because they want a strong political position in the Middle East," she told North Star. "Canada, the United States, the UK, they don't care about Palestinians and they don't care about Jews, and they don't care about Israel, they care about a strong position in the Middle East. And they're willing to let Jews and Palestinians die for their own political agenda."
El-Janti refers to a long history of colonization in the Middle East, as the last 100 years in the region have been largely determined by a Western alliance led by England and the United States. These are the ones who, through wars and international treaties, have divided borders and organized economies to suit their interests.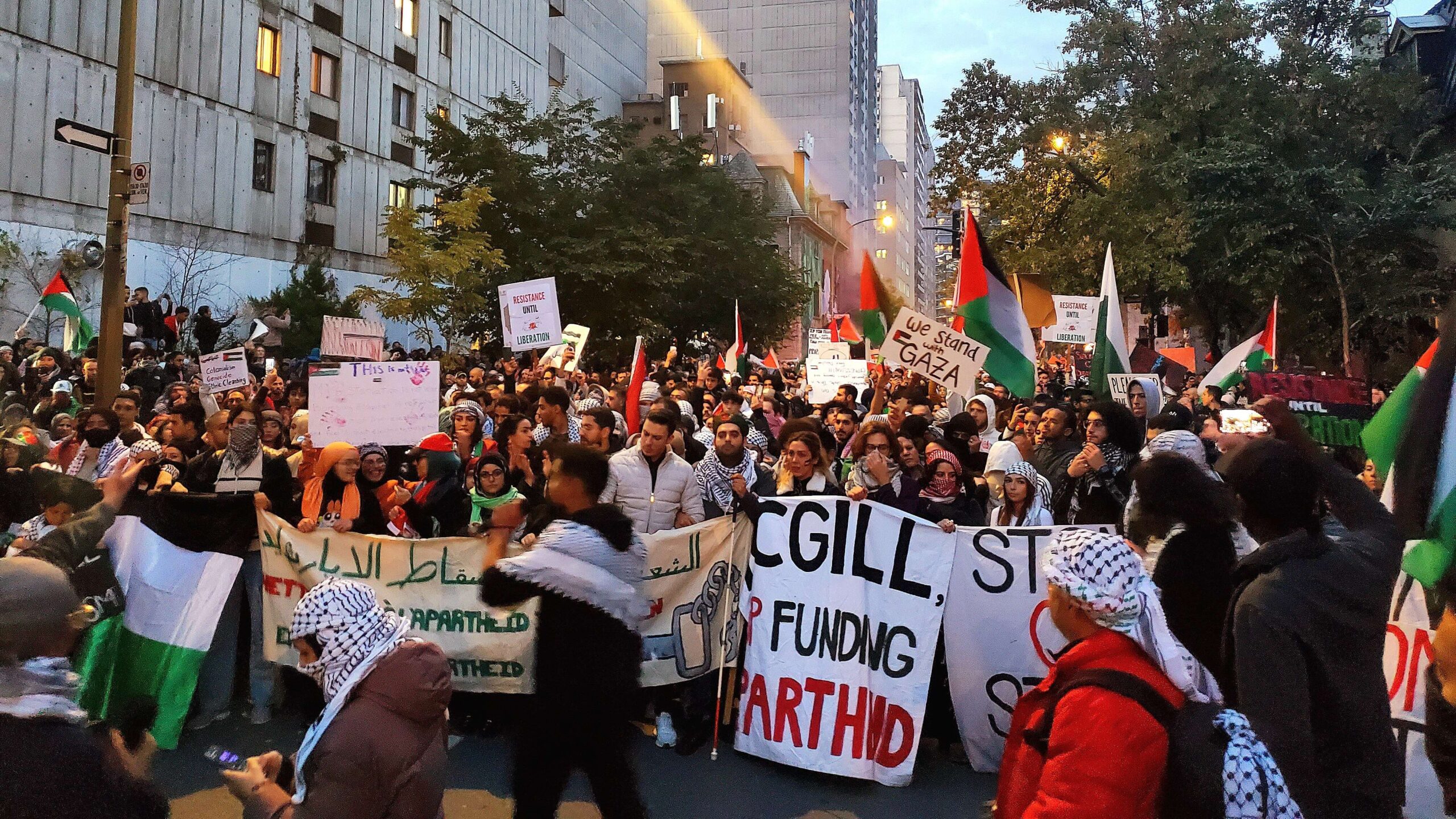 She goes on to add that "Palestinians have been living in Palestine for the past 1000 years if not more. Israel is not even older than my grandmother, my grandmother is older than Israel, and we need to know that." As a matter of fact, the State of Israel was founded in 1948, and at the dawn of the First World War, only 80,000 Jews lived in the region.
The demonstrators point to Canada's historical interests in the Middle East and those of its elites, who own the majority of the country's media, to explain widespread misinformation. But Sarah Shamy, organizer and spokeswoman for Palestinian Youth Movement, adds that the source lies just as much in current Canadian foreign policy. "Canada sends every year millions of dollars in military aid to Israel, which goes into funding weapons and bombs that are currently raining down on the people of Gaza. And so they are safeguarding their interests."
According to the 2022 Exports of Military Goods report by the Canadian government, the country's industrial elite sent over $20 million worth of military exports to Israel last year. Unsurprisingly, the state has maintained support of Israel's brutal reprisals against Gaza, while humanitarian organizations urge them to call for de-escalation.