Subscribe to our newsletter:
This past May 31 and June 1, arms dealers and government representatives from over fifty countries rubbed elbows in Ottawa at North America's largest arms expo—the misleadingly renamed Canadian Security (CANSEC) Convention. Top military officials from Canada and its allies, as well as other government representatives, walked the convention floor to network and buy and sell arms. Meanwhile, outside, demonstrators organized blockades on CANSEC's opening day, severely disrupting access to the convention grounds.
Tamara, one of the protestors, told North Star, "people from all over the world... gather here every year to sell death and destruction. We also come out every year... We think that so long as they sell chaos, death, destruction, and annihilation, they shouldn't be able to walk by in their suits feeling safe and welcomed."
Some of the West's and it's allies' biggest arms manufacturers—Colt, General Dynamics, Bell Textron, Airbus, Lockheed-Martin, Raytheon, Elbit Systems, Thales, etc.—were among the main attractions. Many tech and service sector companies were also present to sell their services to warring efforts. Among the big players were Amazon Web Services (the multinational's main money maker), Microsoft, Palantir, Deloitte and Google. Other supply chain, logistical and utility service providers were present as well.
The convention's organizers, the Canadian Association of Defense and Security Industries (CADSI), claim that 75% of attendees have purchasing power, and that more than 50% are government representatives. Key note speakers included top Canadian officials like Defense Minister Anita Anand and Minister of Innovation, Science and Industry Francois-Philippe Champagne. In other words, CANSEC is where the first shots of Canada's multi-billion dollar industry of war are fired.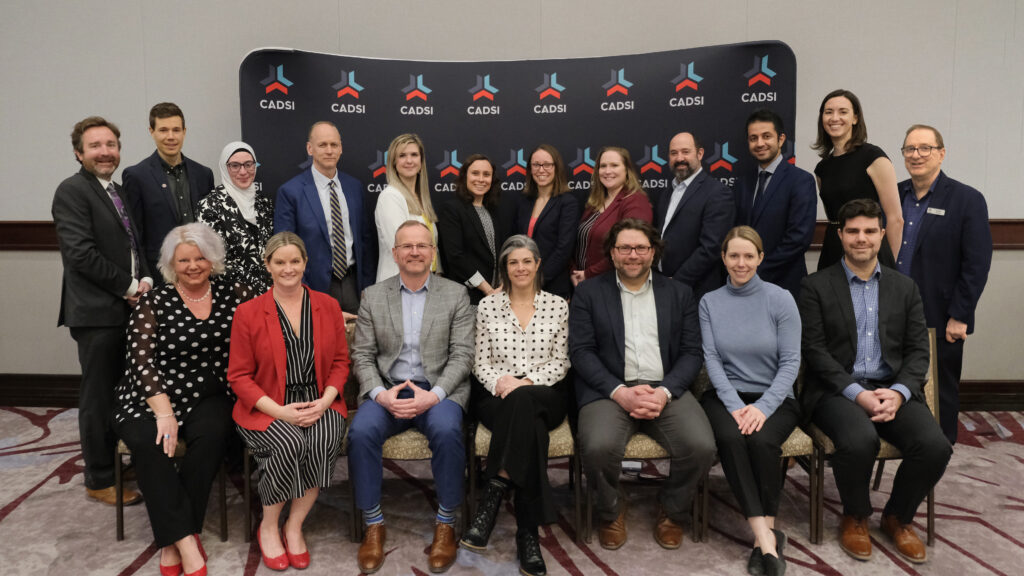 New and ever growing conflicts are a boon for North American arms manufacturers and their complicit governments. While the invasion of Ukraine by Russia in February 2022 posed a great threat for the people of both countries and the world, CEO's of the world's biggest arms manufacturers saw in it a massive money making opportunity.
According to The Hill, Lockheed-Martin CEO James Taiclet said in a January 2022 call to shareholders that the "renewed great power competition" would lead to inflated defense budgets and additional sales. Indeed, in June of 2022, Canada funded a massive transfer of wealth to arms manufacturers as it sent half a billion dollars in arms to Ukraine. The government confirmed that the Canadian arsenal will, of course, be replenished without delay.
Closer to home, Canadian arms makers and the Canadian government directly aid in repressive policing efforts in countries like Peru and Mexico. "I am here to protest against Canada's sale of arms to Peru. The Peruvian people are in the streets protesting against the coup against our president. They've now killed 70 protestors in the streets" explained Maria, a Peruvian protestor that was there to denounce Canada's role in the coup of President Pedro Castillo and the ensuing repressive violence.
She says Canada has been helping to arm Peruvian security forces and military agencies, but has also sided diplomatically with the government responsible for the murderous crackdowns in March of 2023. Pedro Castillo, a union leader and former school teacher, became unpopular among legislators and civil society as he presided over the compounding inflationary and Covid-19 crises in the country. Peruvians are now protesting his ousting and facing deadly violence from security forces.
Canada's self-proclaimed role as a peacekeeper on the world stage is belied by the conflicts that its death industry has a vested interest in seeing fester and by the massive profits it makes from widespread killing and destruction around the world. Canada is comfortably seated within an international alliance which, although led by the United States, enables Canadian arms dealers to reap enormous profits.