Subscribe to our newsletter:
In recent years, and more specifically since the pandemic, the consulting firm McKinsey & Company has found itself in the spotlight for its involvement in the development of public health policy, particularly in relation to the devastating opioid crisis.
McKinsey, known for its portfolio of powerful clients including governments and multinationals, has been heavily criticised for its close relationship with pharmaceutical giant Purdue, makers of Oxycontin. For more than 15 years, McKinsey provided strategic advice to Purdue to boost sales of its highly addictive painkiller. This relationship has been maintained and even strengthened over time despite the drug manufacturer pleading guilty in 2007 to criminal charges in the US for misleading the state and doctors about the risks of OxyContin.
One of the most alarming tactics proposed by the multinational was to target opioid prescribers and patients in large numbers, while offering a $14,000 rebate to health insurers for each OxyContin overdose.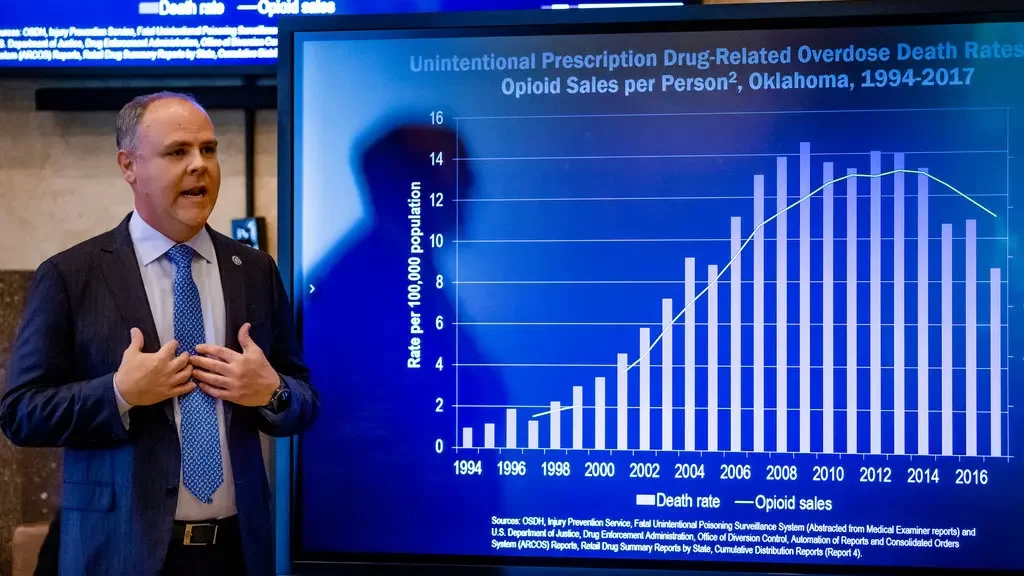 In 2022, there were reports that McKinsey had allowed Purdue employees to alter documents written for Alex Azar, who had just been appointed Secretary of Health and Human Services in 2018. Shockingly, terms deemed "too sensational", such as "crisis" and "epidemic", were removed from the memo.
According to a 2021 report by the House Committee on Oversight and Reform in the U.S., McKinsey consultants working for Purdue simultaneously managed at least 37 FDA initiatives. Additional information indicates that McKinsey's involvement in the organization was probably much greater. This raises serious concerns about the level of influence and manipulation exercised by McKinsey employees in the development of documents for government officials and agencies.
OxyContin was a major contributor to the onset of an opioid crisis that had a devastating impact on many American and Canadian communities, causing tens of thousands of deaths by overdose. The highly addictive nature of the drug, as well as its serious side-effects such as heart attacks and depression, prompted many health experts to sound the alarm.
In addition to McKinsey's involvement in the opioid crisis, concerns have been raised by many experts in recent years about the firm's involvement in shaping public health policy around the world. McKinsey, along with other major consulting firms such as BCG, have been hired by organisations such as the World Health Organisation (WHO) to provide consultancy services.
Although these firms claim to provide evidence-based knowledge and strategies to solve complex health problems, critics point to a lack of accountability and transparency in the consultants' contracts. The obscure specifics of these contracts and the substantial cooperation between McKinsey and for-profit organisations raise serious questions about the interests that currently guide WHO policy.
Closer to home, in the midst of the chaos caused by the COVID-19 pandemic, the Canadian government turned vigorously to consulting firms to lead its response to the situation. McKinsey was also awarded a lucrative $1.6 million contract by Ontario to set up its emergency command structure.
The Quebec government also fell under McKinsey's spell, signing a staggering sole-source contract worth $6.6 million. The agreement gave the multinational the task of acquiring personal protective equipment (PPE) and training medical staff. It included a controversial clause exempting McKinsey from disclosing any potential conflicts of interest.