Subscribe to our newsletter:
Several weeks after supermarket CEOs testified to Parliament on record high food prices, the latest inflation data shows that food prices remain at the highs. In March 2023, Statistics Canada reported an overall drop in inflation to 4.3%, yet food prices remain high at 10%. Experts say the reason behind the disparity is multifaceted, with rising transportation costs and the war in Ukraine affecting food prices.
However, some economists are questioning the record profits made by the supermarkets. On February 13, 2023 economist Jim Stanford appeared as an expert witness to the House of Commons inquiry on rising food prices. In response to the Supermarket CEO's claims that profits are only up because total sales have risen and that profit margins have not increased, Stanford says this is "empirically false" and that, "the average net profit margin in retailing has increased by about three-quarters since before the pandemic."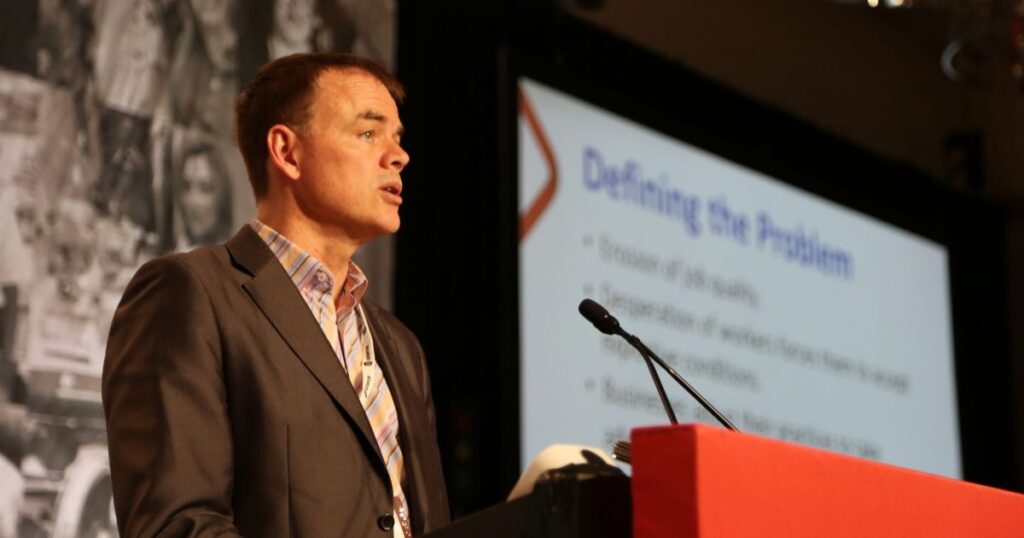 Canadians are also raising concern over this disparity. A recent report by Dalhousie University's Agri-Food Analytics Lab found that one-third of Canadians believe price-gouging is a leading cause of food price inflation. Ken, a local man in Guelph, tells North Star, "I am one of the fortunate ones, me and my wife. But I have a big problem with inflation at 4.3% and food at 10%. The food prices need to come down. I don't give a damn, they're making millions of dollars in profit, I totally disagree with that."
The concern is well warranted. In 2017, Loblaws admitted to price colluding in a decades-long bread price-fixing scheme for immunity and cooperation with the Canadian Competition Bureau (CCB). Since 2017, the CCB has opened an investigation into the supermarkets allegedly connected with the price-fixing scheme such as Sobeys, Walmart, and Metro. Five years later, there is still no indication of when the investigation will end or what will come from it.
On March 8, 2023 supermarket CEOs were summoned to testify in Parliament. Galen Weston Jr., alongside Metro's Eric La Fleche and Michael Medline of Empire, who own Sobeys, Safeway and Frescho, were questioned in a heated exchange. All were quick to assert that the profits were not the cause of food inflation. The CEOs testified that better marketing, new products, and increased customer service explain the record profits.
Stanford disagrees. In his testimony to the House of Commons inquiry, Stanford highlighted that "Canadians are actually buying fewer groceries than before the pandemic but paying much more for them... contrary to their [supermarket CEOs] claim they are collecting a constant profit margin from a growing business, supermarkets' real business is actually shrinking." The decrease in real supermarket sales volume but increase in profits, highlight another factor to Canadian food prices remaining high, despite overall inflation cooling.
Ken is also skeptical of the supermarket CEOs' claims. When asked what should come next following the parliamentary hearing, Ken told North Star, "First, cut their profits to start with. Second, decrease the price of food for people to live on. If you're on a pension like some of these older guys that can't afford to eat, it's crap. We have to look after our own doorstep in Canada, and we have to start raising the people up in Canada so these guys can't keep making record profits. We have to look out for the guys down there" [points down to the ground]