Subscribe to our newsletter:
Twenty-seven branches of the Metro grocers and pharmacies have gone on strike in the Greater Toronto Area. Since July 27, 3700 workers have been on rotating picket lines demanding increased wages, improved benefits, and stable work hours. The strike has occurred amidst rampant inflation and price gouging that have characterized the affordability crisis.
Prior to the strike, the bargaining team from UNIFOR - the union representing Metro workers, and Metro Inc. came to a tentative deal that would have seen a full-time employee's wages increased by $3.75 over four years. Part-time employees that make up more than 70% Metro's workforce would have seen an increase of $2.75. Metro workers voted 100% in favour of going on strike, citing a return of the $2 hourly "hero wage" as their primary demand.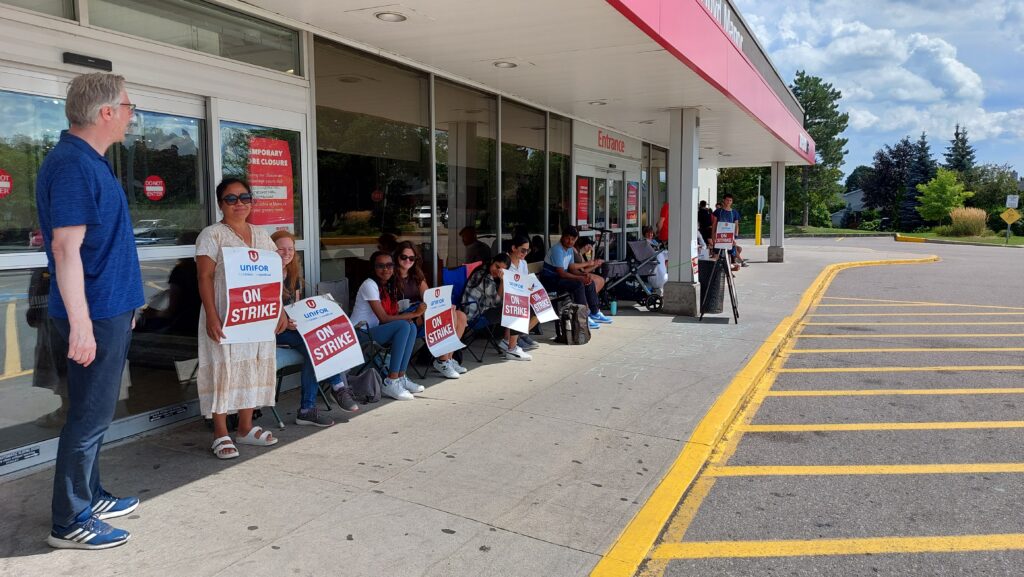 The "hero wage" was pay provided by Canada's three largest grocers - Loblaw's, Sobey's (Empire Co. Ltd), and Metro- during the early days of the Covid-19 pandemic. The three largest grocery chains colluded to simultaneously cut hero pay in June 2020.
The 100% vote-to-strike mandate, plus the rejection of the tentative deal was a clear and militant response by Metro workers. The union states that workers were overworked, exhausted, and could not afford to put food on their tables or gas in their cars. Similar instances of working-class militancy have been occurring across the country. In mid July, BC port workers from the International Longshore and Warehouse Union rejected the tentative aggreement proposed by British Columbia Maritime Employers Association that was supported by the federal government.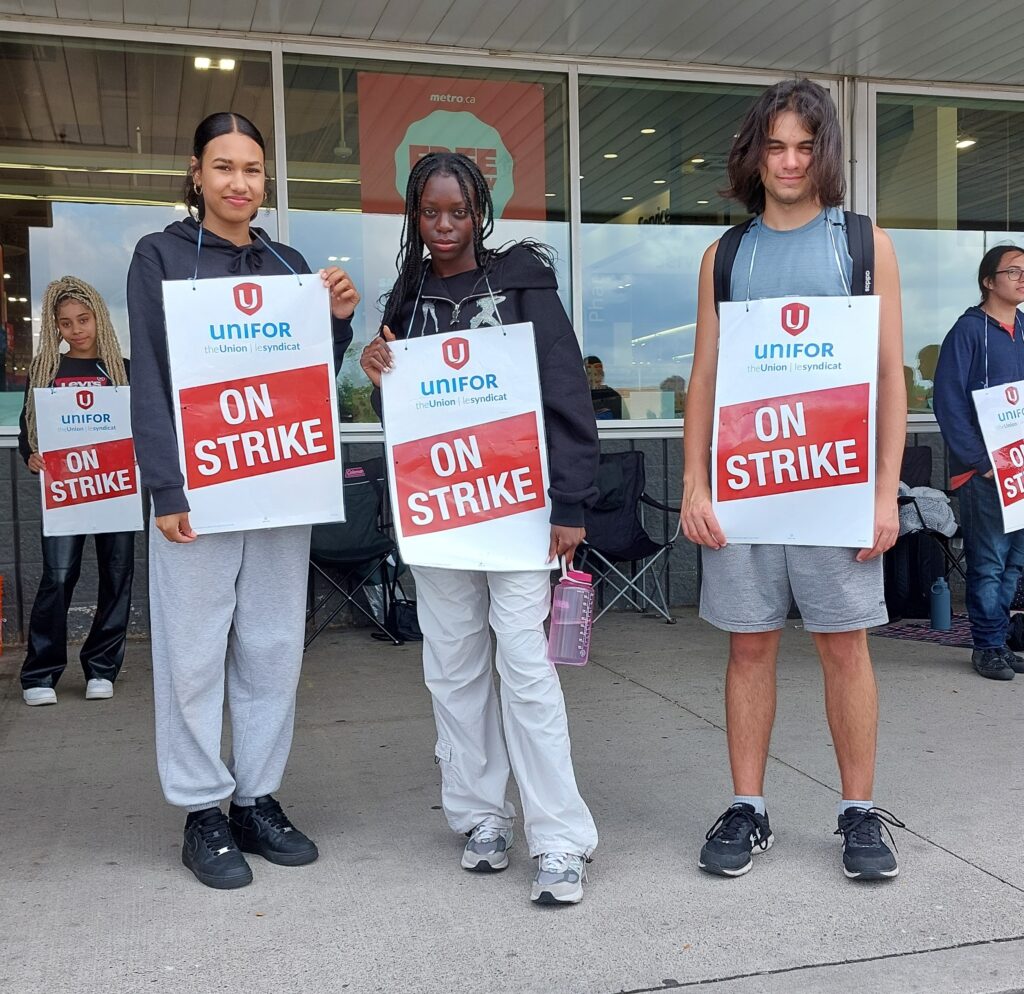 Metro Inc. has reported that profits have increased from $275 million dollars to $346 million quarterly since July 2022 - an increase of 26%. Metro Inc. made its highest recorded annual profits ever in 2022 at $922 million. UNIFOR local 414 also cites the 14% increase of annual bonuses for Metro Inc.'s top five executives while workers struggle to afford groceries as another reason to strike. In 2022, Metro Inc. CEO Eric La Flèche was paid $5.8 million, a 6.8% increase from the previous year.
While North Star attempted to reach out to striking workers at the picket lines, the rank-and-file, captains, and union representatives were following a no-media policy. North Star correspondents were instructed to reach out to Gord Currie, UNIFOR local 414 president, who did not respond to an interview request.