Subscribe to our newsletter:
On June 28, Hamilton's National Steel Car production plant ground to a halt as 1,450 workers initiated their strike for fair compensation and higher safety standards. "Wages are definitely the biggest issue," said Frank Crowder, President of USW Local 7135, in an interview with North Star. "Workers are upset that the company isn't offering to match inflation."
There is also concern about the new contract's demands for overtime hours. National Steel Car wants to implement mandatory weekend shifts, but workers would only qualify for overtime pay after a certain number of weekend hours have been met. "We want this language removed," stated Crowder.
On the picket lines, many workers expressed frustration with the negotiations by Steel Car management. One worker, who did not want to disclose their name out of fear of reprisal, said, "This was supposed to be our 'thank you' contract from the company for working through COVID... How do they expect us to feed ourselves, let alone our families?"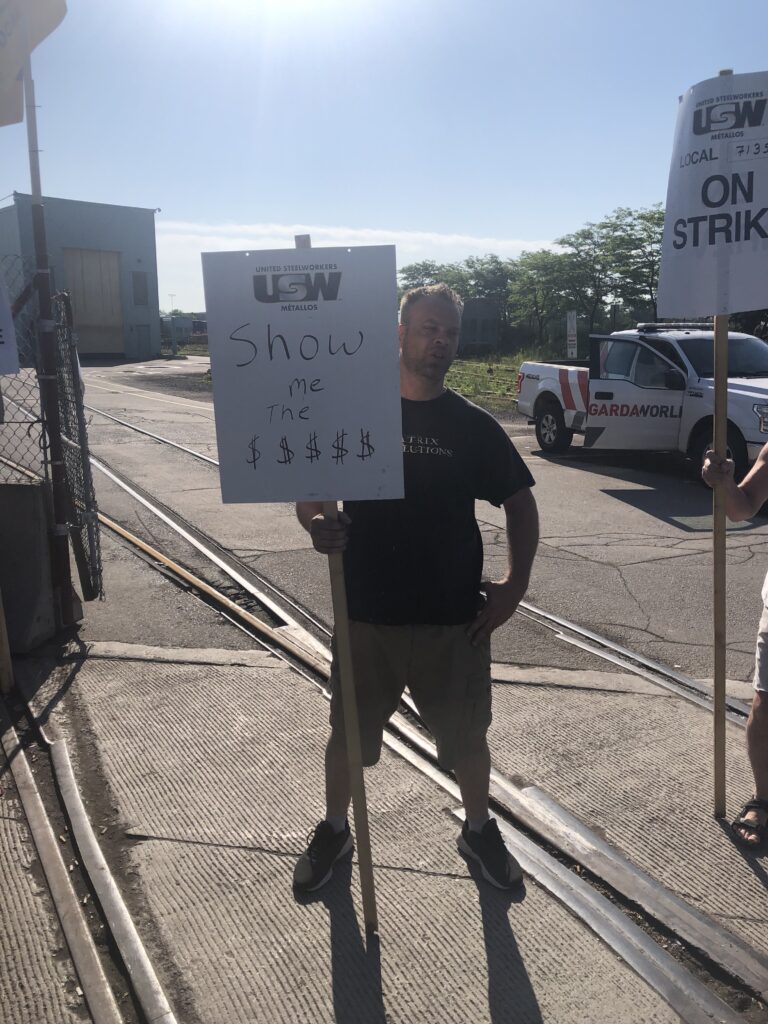 In addition to fair compensation, higher safety standards have been a key concern for the workers. Another worker on the picket lines, who wished to remain anonymous, shared their story about an injury that required surgery. Despite reporting the hazard to management before the incident, nothing changed, and shortly after, a clamp hit their face, shattering their cheekbone. "I've worked in construction and factory jobs my whole life since I was 18, and I've never had a workplace injury, but this place almost killed me."
Tragically, there have been three fatalities at Steel Car in the last two years. In June of last year, welder Quoc Le was killed in the factory, leading to the Ministry of Labour charging Steel Car with three offences in May 2023.
Eric, a former employee of Steel Car, discussed the lack of safety guidelines. "Yeah, everyone knows the stories or has been there when a lockdown has happened because of an injury or someone being killed," he said. Chuckling, he continued, "I remember on my very first day when a guy told me to be careful using the scissor lift. 'Just be careful, someone got killed there,' he said. And the way he said it, so casually, as if it happens all the time, I was shaking."
A worker on the picket line informed North Star that since the charges in May, some improvements have been made, such as having additional safety representatives on site. "But it's not because of management... After the second death, the ministry stepped in and forced a change, which was good." However, these changes could be short-lived. Crowder informed North Star that the company already wants to reduce the number of safety representatives to only one.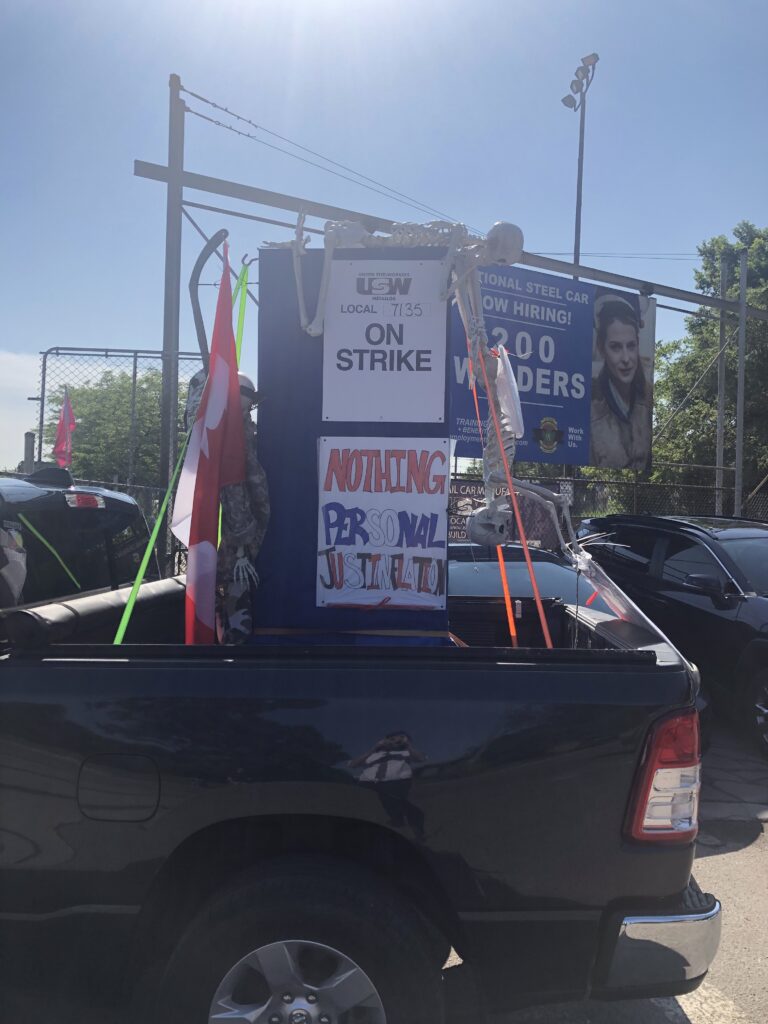 "We simply do not get paid enough for the work we do. We come to work every day, risking our lives to make these people millions of dollars, and they can't even offer us a raise that matches inflation?" expressed a frustrated worker on the picket line.