Subscribe to our newsletter:
On January 16, 2023, Premier Doug Ford announced his government would begin funding for-profit surgical and diagnostic clinics to address the chronic issues of staffing shortages and long wait times for such services. Ford indicated that the shift will be permanent, while refusing to acknowledge his own government's role in the public healthcare crisis.
The context of the shift to more for-profit healthcare has been a steadily worsening crisis in public healthcare. North Star spoke with a number of healthcare workers throughout 2022, hearing first-hand from nurses and other healthcare professionals how the deterioration of workplace conditions—depressed wages, supply shortages, increased workload, burnout, Covid exposure, and increasing violence from patients—has been undermining public healthcare.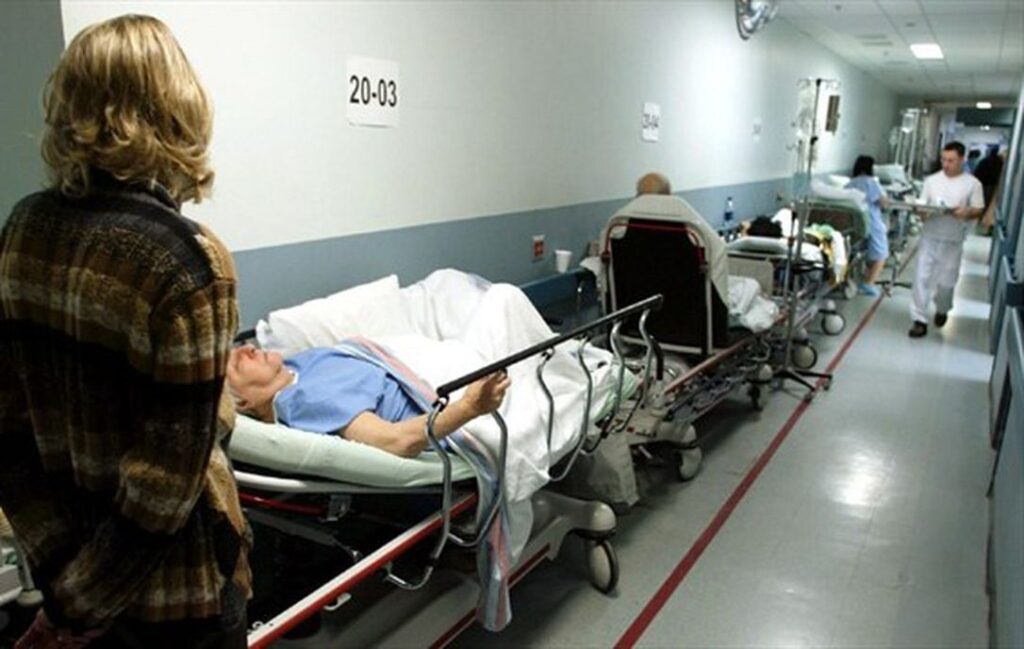 The number of registered nurses in Ontario has plummeted in recent years, leaving the province with the lowest nurse per capita ratio in Canada at 668 per 100,000 people. In November 2022, Ontario needed 24,000 nurses just to meet the cross-Canada average. A decade ago this number stood at 17,000, revealing that the problem has only gone from bad to worse. Nicole told North Star what its like for new hires being thrown into the crisis:
Shirley Roebuck, a nurse and the current secretary of the Ontario Health Coalition (OHC) told North Star in an interview earlier in 2022 that Ford's government is directly to blame: "This health care crisis is partly the result of the [Ford government's] plan to do nothing, to sabotage hospitals to lay groundwork for privatization."
Part of this "sabotage" has come by way of the Bill 124, the provincial legislation passed in 2019 by the Ford government to restrict public sector wages to 1% annually (which equals wage loss in the face of the severe inflation). Bill 124 was deemed unconstitutional by Ontario's Superior Court in November 2022, however Ford's government has continued its attack by appealing the decision in late December 2022.
The five unions covering healthcare workers in Ontario—ONA, CUPE, OPSEU, SEIU, and Unifor—have launched a joint campaign against privatization. The ONA in particular is presently bargaining for their 60,000 hospital nurses, and will be holding a province-wide day of action on February 23. Roebuck of the Ontario Health Coalition remarked that "unions and non-union workers and allies need to strike to save healthcare."