Subscribe to our newsletter:
Three years after the grand opening of Amazon's first warehouse in Quebec in July 2020, the glowing promises of quality jobs and the enthusiasm displayed by elected officials appear to have been nothing but smoke and mirrors. Following an analysis of the company's salaries, North Star reveals that the e-commerce giant is cutting salaries to the detriment of its employees in the metropolitan region.
According to salary data reported to us by several employees, who are in the process of unionizing, the multinational has no qualms about impoverishing its Quebec workers. In its press release concerning its new facilities, Amazon states that it wants to "invest in Quebec and provide its employees with interesting and secure jobs, as well as a better future".
Furthermore, Jean-François Héroux, Site Director for Amazon Canada, added that the company would "[offer] our wonderful employees incredible career development opportunities through on-the-job training and skills development programs, to help them realize their professional goals."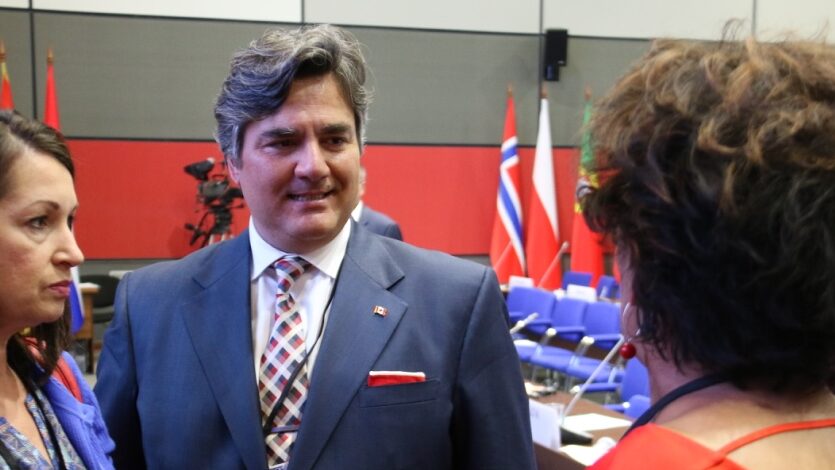 Federal MP Angelo Iacono commented in January 2021 that Amazon's establishment was "good news for the riding of Alfred-Pellan as well as for our regional economy. Canada still has a long way to go to return to pre-pandemic employment levels, but we are encouraged by the extraordinary resilience shown by the economic situation in Laval. The creation of new jobs on the east side of the Island is undoubtedly sending a positive signal to all Laval workers."
Despite these promises, when comparing the wage data obtained with inflation data, it's clear that the monopoly company's allegations don't hold water. The purchasing power of warehouse workers fell by $1.08 per hour worked, or 6.1% of the entry-level wage of $17.60 when the first sorting center opened in the province, despite the transfer of marginal bonuses in shares towards an increase in this wage to $19 in 2022.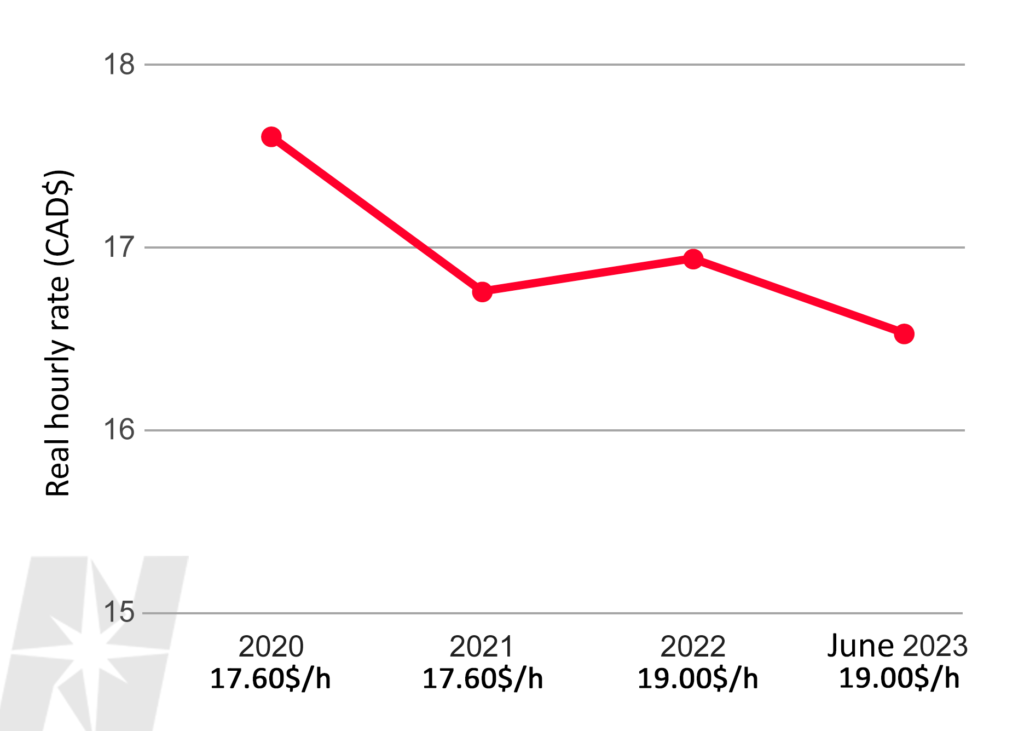 For reference, the median wage in Quebec in 2022 for this job category within the same economic sector is $21 per hour. For the same period, although much less pronounced than at Amazon, the real value of this median wage has also undergone a downward trend.
Amazon's anti-union fervor has hit home in La Belle Province, as the company has begun to retaliate against workers attempting to halt the deterioration of their conditions. Even with these illegal practices, motivation reportedly remains high among employees fighting for affiliation with the CSN in many of the metropolitan area's warehouses.
Indeed, an exemplary victory in New York in April 2022 demonstrated the possibility of defeating this company, which has no qualms about spending US$4.3 million in 2021 on anti-union consultation.
Moreover, Amazon workers in the Greater Montreal area are not the only ones in Canada and the world to have launched a fight against this company, which holds more than half of the country's e-commerce market share. Unifor launched a unionization campaign in the Vancouver region on June 22, and the Teamsters are also engaged in certification efforts in Alberta and Hamilton, Ontario.